New York Recorder Guild
Inaugural Meeting, June 29, 2017

Inaugural Meeting of the NYRG Brings Together the NYC Recorder Community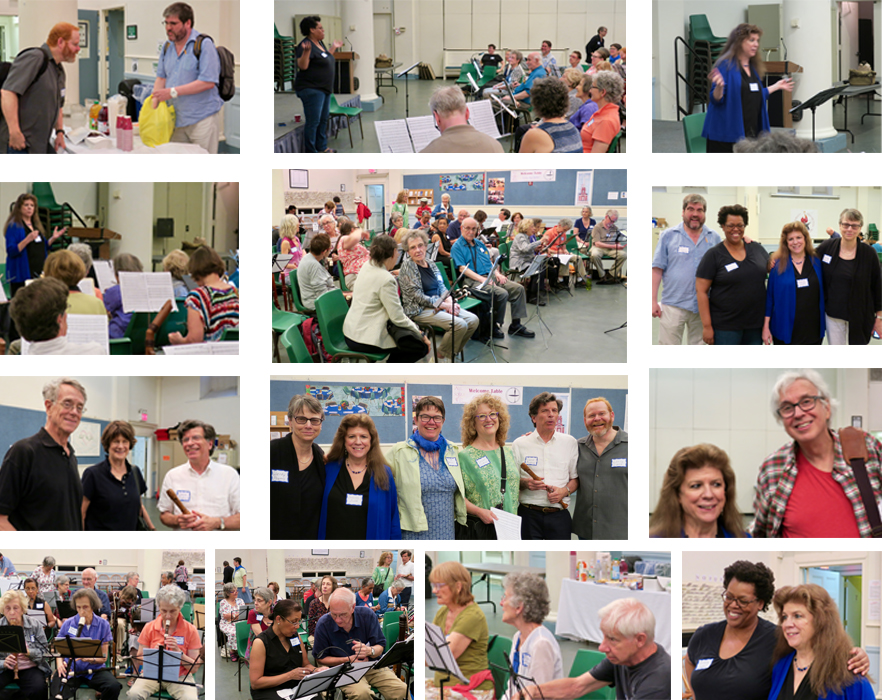 Recorder players, teachers, friends and family from across the NY Metro Area assembled on June 29th for the inaugural meeting of the New York Recorder Guild.
•••
Monthly Meeting Dates for the NYRG regular season start on September 28th. The balance of the 2017 dates are as follows: October 26th, November 30th, and December 14th.

The 2018 schedule is: January 25th, February 22nd, March 29th, April 26th, May 24th, June 28th, July 26th, August 23rd, and September 27th.

All dates are subject to change due to weather, etc. so check back regularly for confirmation and names of coaches. All monthly sessions are held at 6:30 PM at All Souls Unitarian Church, 1157 Lexington Avenue, at the corner of 80th St.
•••
Save the Date: NYRG Music Director and WRG Coach, Deborah Booth will perform at a GEMS Concert on October 5, 2017 with Louise Shulman. Location is The Chapel at St. Bartholomew's Church, 50th Street and Park Avenue at 1:15 PM - 2:00 PM; tickets are free and no reservations are required. This program offers some of Telemann's lesser known and later works from Der getreue Music-Meister (Germany's first music periodical) and also the 1752 print of bolder and more original duo pieces which survived in the Civico Museo Bibliografico Musicale in Bologna. These later "flute" duets have been seriously neglected, given the popularity of his well-loved Opus 2 pieces. They will also perform one of the Sonatas in Canon from Opus 5. For more information, visit our Events page or the Gotham Early Music Scene website at www.gemsny.org.
•••
Subscribe to the New York Recorder Guild Mailing List and get the latest news on NYRG happenings as well as keeping up to date on the Metro New York Recorder scene. Contact: newyorkrecorders@gmail.com